Past Events
2017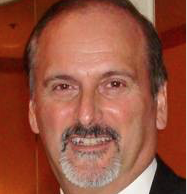 Monday, January 23, 2017
Mark McKinlay, Ph.D.
"What do a cold and polio have in common?"

Fisher Center, Sosnoff Theater
7:00 pm
EST/GMT-5
It would come as a surprise to many just how similar the rhinoviruses that cause the common cold are to the polioviruses that caused more than 350,000 cases of paralytic poliomyelitis worldwide each year in the 1980s. A decade before the Bard freshman class was born, Mark McKinlay, working with two research technicians at a pharmaceutical company in upstate New York, discovered a new class of antiviral agent that had the ability to stop replication of rhinoviruses in the lab. While the synthesis of hundreds of new compounds was underway to find one with the ability to inhibit the vast majority of the 99 distinct serotypes of rhinovirus, the team searched for an animal infection model in which to test the compounds. Since no accessible animal models for rhinovirus infections existed, the team looked for a related virus infection model and identified poliovirus infection in mice as an option. Poliovirus is structurally and genetically similar to rhinovirus and the new compounds had activity against both rhinovirus and poliovirus. The company tested three compounds in humans extensively before advancing pleconaril, a compound with the activity and safety needed to move it forward toward product registration. Pleconaril tablets were clinically evaluated for safety and efficacy over a 10 year period in more than 5,000 subjects. The two large registration trials resulted in the first demonstration that an antiviral could shorten the duration and efficacy of the common cold. Despite the convincing demonstration of efficacy, the FDA in 2002 made the decision to not approve pleconaril due to a potential safety concern associated with the use of pleconaril beyond the recommended 5 day dosing period.
In 2007, hope increased that poliovirus could soon be eradicated. Polio was set to be the second human virus to be eradicated after smallpox. The National Research Council held a meeting to ask the question, is there a need to develop an antiviral compound(s) as part of the eradication effort, to treat immune deficient patients who continue to excrete neurovirulent poliovirus years after receiving the live oral Sabin vaccine? The most advanced compound that has now been advanced into late stage human testing in poliovirus-infected patients is a direct descendant of the drug class first discovered by Mark's team in the 80s to treat the common cold.
Dr. McKinlay is the Director of the Center for Vaccine Equity and Program Director for the Polio Antiviral Initiative at The Task Force for Global Health in Decatur, GA. The Task Force's mission is to reduce the global burden of disease through delivery of therapeutics and vaccines and the building of sustainable public health systems. The Center for Vaccine Equities mission is to assure the equitable use of vaccines globally. The Center is presently working with partners on the eradication of polio and introduction of influenza vaccine into developing countries.

Prior to joining the Task Force in 2012, Dr. McKinlay was involved in various aspects of drug discovery and development R&D in the private sector. Most recently Dr. McKinlay was co-founder, Chief Scientific Officer and Senior Vice President for Research and Development of TetraLogic Pharmaceuticals based in Malvern, PA from 2004-2012. At TetraLogic, Dr. McKinlay led the team that discovered and developed a novel, best in class drug targeting the Inhibitors of Apoptotic Proteins for the treatment of cancer. From 1994-2004, Dr. McKinlay co-founded ViroPharma Incorporated (acquired in 2014 by Shire) and served as Vice President of R&D where he led the development of an antiviral agent that culminated in the first clinical demonstration that an antiviral can affect the duration and severity of the common cold. From 1980-1994 Dr. McKinlay served in varying roles including Senior Director, Virology and Oncopharmacology in the research group at Sterling Drug where he discovered a novel class of antiviral agents and advanced three of these agents into clinical trials. While at Sterling Drug he demonstrated that oral delivery of an antiviral agent was effective in preventing poliovirus-induced paralysis in mice.

Dr. McKinlay received his undergraduate degree from Union College in Schenectady, NY, his master's and doctoral degrees from Rensselaer Polytechnic Institute in Troy, NY and completed a postdoctoral research fellowship in molecular virology in the Division of Biophysics at The Johns Hopkins University School of Public Health in Baltimore, MD.
Sponsored by:
Citizen Science Program
---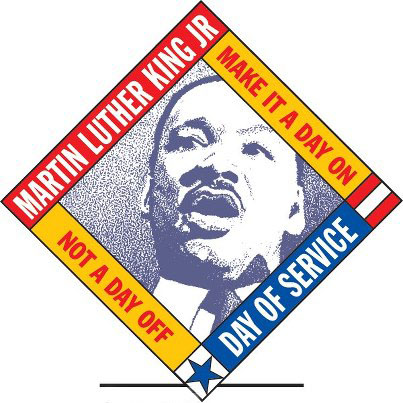 Saturday, January 14, 2017
MLK Jr. Day of Engagement
Various Locations on Campus and Locally
Dr. Martin Luther King Jr. once said, "Life's most persistent and urgent question is: 'What are you doing for others?'" Each year, people across the country answer that question by coming together on the King Holiday to serve their neighbors and communities. Created as a national call to service, it brings home the importance of working together to provide solutions for pressing social concerns.
The 7th Annual Martin Luther King Jr. Day of Engagement on January 14, 2017, sponsored by the Center for Civic Engagement, provides the Class of 2020 with opportunities to engage in and enhance the communities surrounding Bard College. The Class of 2020 will work with various volunteer organizations in the Hudson Valley to honor Dr. Martin Luther King, Jr.'s legacy of promoting social justice, compassion and selfless contributions to our community.
Students will participate in engagement opportunities including working with children, animals, sustainability, health care organizations, and teaching science.
Sponsored by:
Center for Civic Engagement; Citizen Science Program
845-758-7453
[email protected]
---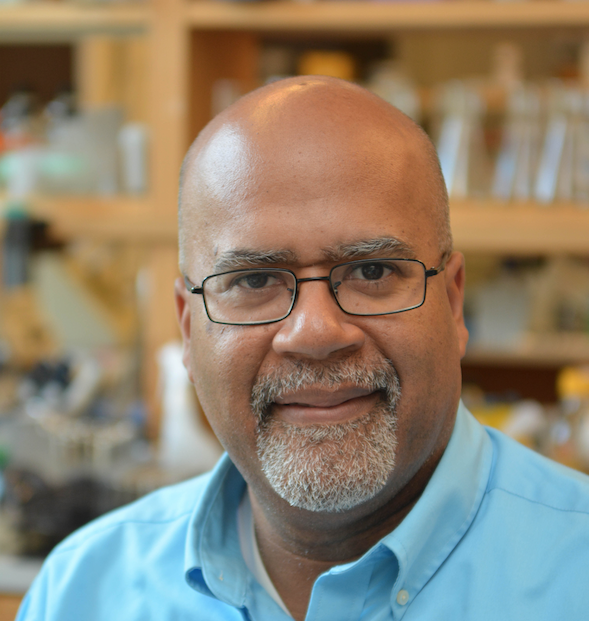 Thursday, January 12, 2017
Paul Turner, Ph. D.
"Microbes: A natural products pipeline"
Stevenson Athletic Center, Main Gym
7:00 pm
EST/GMT-5
Earth's biodiversity is vast, but most of these species are microbes that are generally invisible to the eye. Despite their small size, microbes hold immense potential for addressing unanswered questions in biology, and for solving vital problems faced by humans today and in our near future. Because microbes evolved billions of years before other organisms, microbiology research can reveal how life first arose on our planet and can provide clues for signatures of life as we search for it elsewhere in the universe. Also, studying microbes is crucial for understanding how biological communities assemble and how ecosystems function, especially when these activities can be perturbed by planet-wide changes such as global warming. Last, diseases affecting humans, domesticated animals and plants, and endangered species are increasing concerns as we strive to live longer, to maintain ample and safe food for a hungry world, and to preserve biodiversity. Although some microbes cause disease, Earth's teeming microbial diversity provides a vast 'natural product discovery' pipeline for finding solutions to combat pathogens and chronic diseases such as cancers. This talk presents data from microbiology studies that address these many crucial problems faced by humans, and which suggest that the solutions may be largely invisible but within our reach.
Dr. Paul Turner received his Ph.D. in 1995 from the Center for Microbial Ecology, at Michigan State University. He did postdoctoral work at the National Institutes of Health, University of Valencia in Spain, and University of Maryland, College Park. Dr. Turner is currently Professor and Departmental Chair of Ecology and Evolutionary Biology at Yale University, and a faculty member in the Microbiology Graduate Program at Yale School of Medicine. Dr. Turner was elected Councilor for Division R (Evolutionary and Genomic Microbiology) of the American Society for Microbiology, and Councilor for the American Genetic Association, and currently serves on the Biological Sciences Advisory Committee of the National Science Foundation. Dr. Turner was elected chair of several international meetings, including the 2013 Gordon Research Conference on Microbial Population Biology, and the 2018 Jacques Monod Conference on Viral Emergence. He has authored nearly 100 scholarly journal articles, reviews and book chapters, and has served as Associate Editor for journals such as Evolution, and Evolution, Medicine and Public Health. Dr. Turner served on the National Academy of Sciences (NAS) Committees on Biological Confinement of Genetically Engineered Organisms, and NAS Committee on Gene Drive Research in Non-Human Organisms: Recommendations for Responsible Conduct. Dr. Turner's work involves basic research in microbial evolution and the evolution of infectious diseases, often harnessing laboratory populations of viruses as model systems to study mechanisms of evolutionary change. He also conducts applied research on novel approaches to treat infectious diseases of humans and other organisms. Dr. Turner heads a research group with diverse interests; current members are using microbes to address questions relating to the evolution of genetic exchange (sex), host-parasite interactions, pathogen emergence, virus biogeography, the ecology and evolution of infectious disease, and development of novel antimicrobials. His research program is highly inter-disciplinary, employing techniques from microbiology, population genetics, genomics, molecular biology and mathematical modeling. Dr. Turner's lab website is: http://turnerlab.yale.edu/
Sponsored by:
Citizen Science Program
---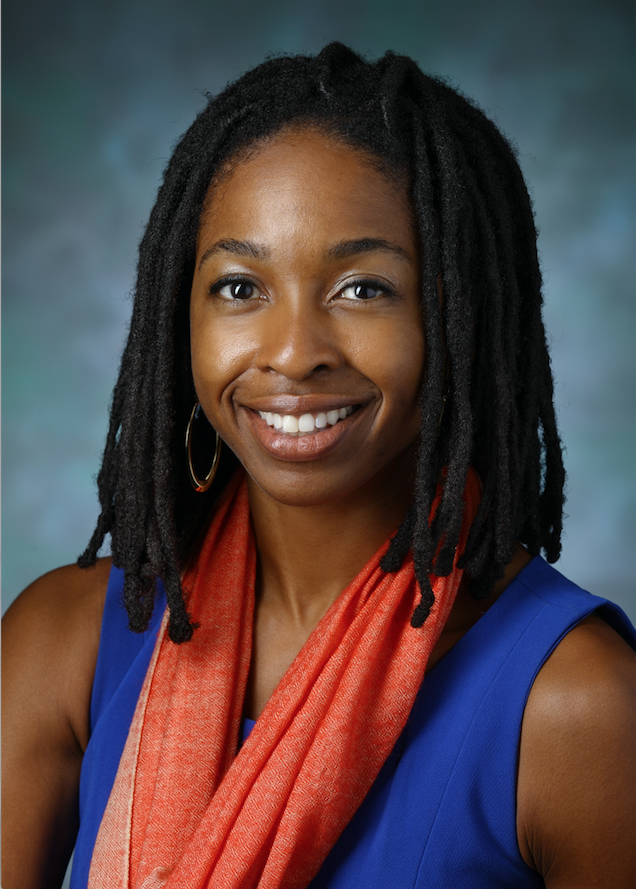 Tuesday, January 10, 2017
Allison L. Agwu, M.D., ScM, FAAP, FIDSA
"The HIV Epidemic: Improving outcomes for adolescent youths"

Fisher Center, Sosnoff Theater
7:00 pm
EST/GMT-5
Over thirty years into the HIV epidemic, tools exist to prevent and control the virus and for persons living with HIV to have a normal life span. However, despite these advances, certain groups, particularly adolescents and young adults are disproportionately being impacted, having higher rates of infection and poorer outcomes once infected. We will discuss the complexities of youth from a biologic, psychosocial, and developmental context, explore their increased risk for HIV, discuss disparities in HIV diagnosis, treatment, and outcomes. Further, we will assess the priorities and unfilled gaps for clinical care and research to optimize outcomes for this population.
Allison Agwu, M.D., ScM is Associate Professor of Adult and Pediatric Infectious Diseases at Johns Hopkins University (JHU) School of Medicine. Dr. Agwu received her B.S. from University of Maryland, M.D. from University of Maryland School of Medicine, and Masters of Science from Johns Hopkins Bloomberg School of Public Health. She completed her internal medicine/pediatric residency at Case Western Reserve University and adult/pediatric infectious disease fellowship at Johns Hopkins School of Medicine. Her clinical and research interest is in HIV/AIDS with a focus on youth living with HIV (YLHIV). She sees patients both in the pediatric and adult HIV clinics and as the founder and medical director of the Accessing Care Early (ACE) Clinic, has been integral to the transition of YLHIV from pediatric to adult care. Her overarching research goal is to optimize outcomes for youth by deciphering health disparities and optimal strategies both to treat HIV infection and identify and prevent co-morbidities for youth living with HIV. She chairs the IMPAACT (International Maternal Pediatric and Adolescent AIDS Clinical Trials' Group) complications working group and has chaired protocols examining strategies to address ART and morbidities in young people living with HIV. She is a member of both the U.S. Department of Health and Human Services' Pediatric and Adult Antiretroviral Treatment Guidelines.
Sponsored by:
Citizen Science Program
---